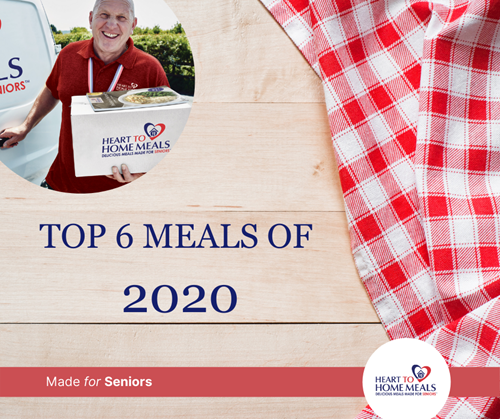 Canada is a country full of food lovers. We love to try new ingredients, new meals and new and different types of cuisines. From traditional English recipes, to delicious Canadian favourites to Chinese and Indian recipes.
2020 was the year of change. Not only for how we live our day-to-day lives, but there was big change in the kitchen at Heart to Home Meals. This year our very own Chef Marc and Chef Tim introduced a total of 26 new meals between our Spring and Fall Menus, as well as the new Signature Collection.
Because of the wonderful feedback from our customers, we are able to incorporate new and improved recipes into our menu. Some meals, however, stand out among the rest in 2020 as being particularly popular.
Here are the Top 6 Meals of 2020 enjoyed most by you, our customers:
#6 – Shepherd's Pie
Shepherd's Pie or Cottage Pie – whatever name you use, this classic English dish is true brilliance of combining potatoes and meat. The term Shepherd's Pie was first used in England around 1854, but the history of this dish dates back further. Our version of this classic dish comes with delicious seasoned beef, in a rich gravy and is served with a side of peas and carrots.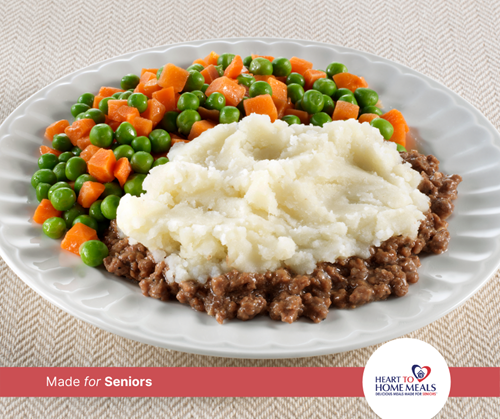 #5 - Chicken Teriyaki
Our Chicken Teriyaki was the #1, most popular dish in 2019. This iconic Japanese dish, which we all love today, ironically, is from Hawaii. When pairing our rich, tangy Teriyaki sauce, with diced chicken and a fluffy vegetable rice pilaf, this simple dish is easily a favourite among everyone. No wonder it was the most popular dish in 2019.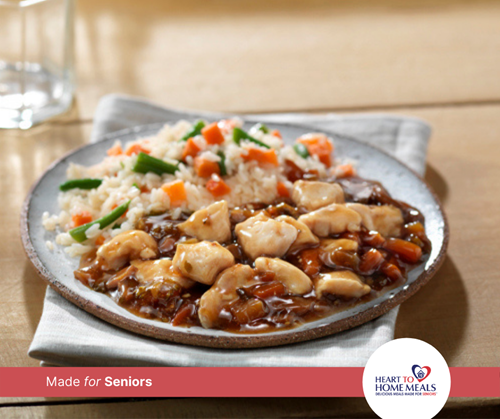 #4 – Traditional Pot Roast
New to the Top 6 list for this year, the Traditional Pot Roast was brought to New England by French immigrants. For years, the Traditional Pot Roast was made on Sundays for family dinner, prepared with love from Mom's special recipe. Just like how mom used to make it, our version has slices of roast beef, covered in a carrot and onion gravy and is served with mashed potatoes and an asparagus and pea blend.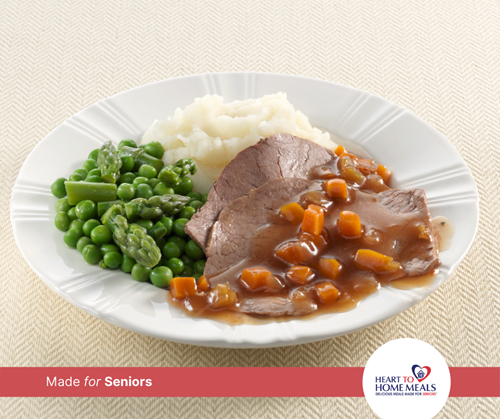 #3 – Homestyle Meatloaf
Mom made the best meatloaf, and our Homestyle Meatloaf is pretty close. The humble meatloaf has been a staple in kitchens across the country for decades, and it's no wonder why. Homestyle Meatloaf in a mushroom gravy and a hint of red wine. Served with mashed potatoes and mixed vegetables. This was runner up in 2019, and will surely remain on the top list for many more years to come.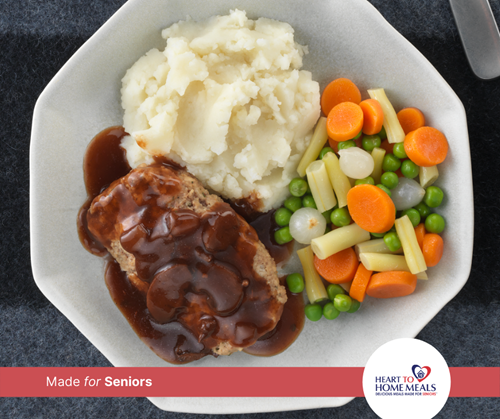 #2 – Hunter's Chicken
Swapping spots with Homestyle Meatloaf, Hunter's Chicken has moved into the runners up position. Having roots in French cuisine with a tomato wine sauce, mushrooms and bacon, our Hunter's Chicken is complimented with savoury chicken, sauce, mashed potatoes and green beans. This was #1 on the list in 2018.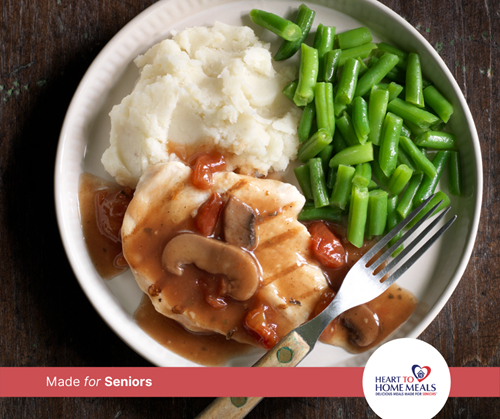 #1 – Turkey with Cranberry Orange Sauce
#5 on the list in 2019, our Turkey with Cranberry Orange Sauce has made the leap to be the most popular dish in 2020! When you think of Thanksgiving, it is impossible to not think of turkey. It has become such an essential part the celebration. Whether you are in the holiday spirit, or just craving the iconic dish. Our Turkey with Cranberry Orange Sauce is sure to hit the spot, especially when it's served with stuffing, potatoes, and mashed turnip, no wonder it was our most popular meal of 2020.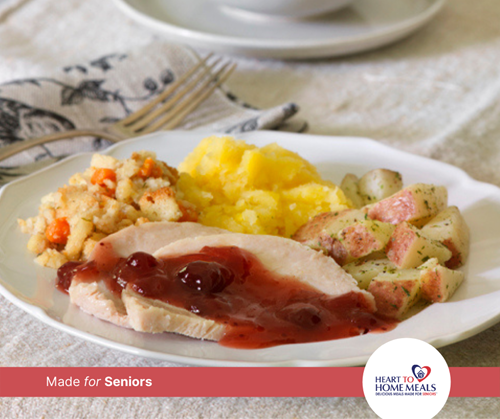 ----------
In 2020, we served up some old and new favourites, which our customers thoroughly enjoyed. Chef Marc and Chef Tim are constantly creating and testing new meals for our menu, and as we move into 2021, we are excited for the new meals to explore.
Have you tried any of our Top 6 Meals? Which meals would make your Top 3 list? Let us know on Facebook.
-----------
Do you have questions about senior nutrition? Download our FREE eBook to learn more about senior nutrition: Click here to Download NOW!
Dont forget to "Follow" and "Like" us on Facebook