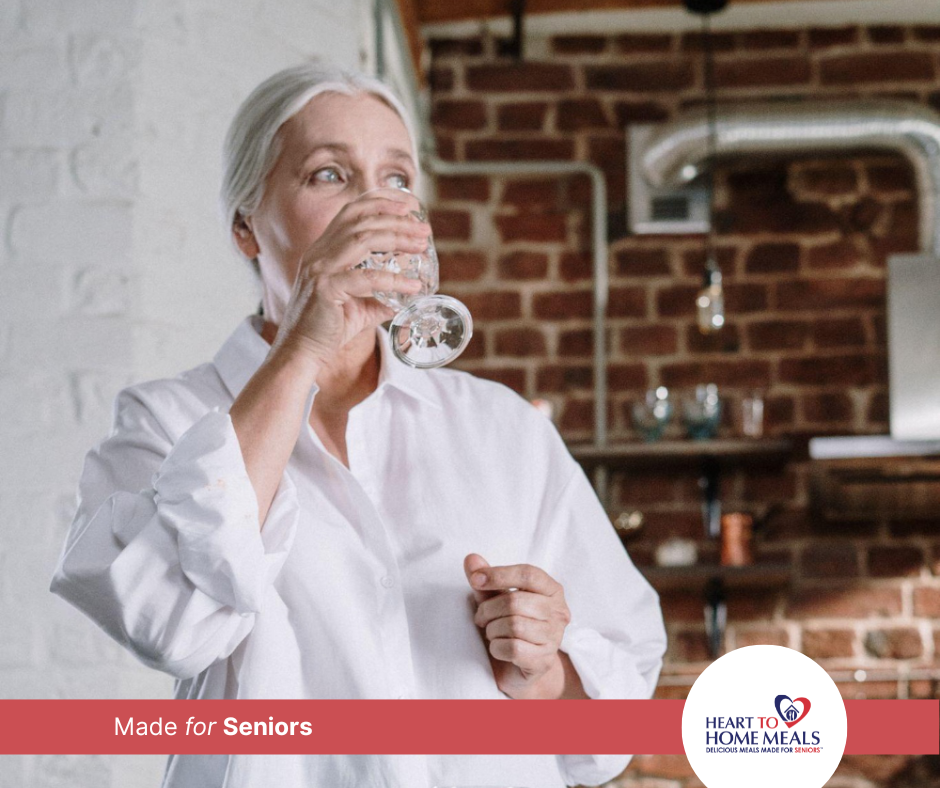 The warm summer months are often welcomed with open arms, but when extreme temperatures and heat waves set in as many Canadian cities and towns are now experiencing, it can bring with it some unpleasant discomfort and considerable health concerns, especially for seniors. Read on to learn more about some of the effects heat waves can have on seniors and ways to safely stay cool so you can enjoy the warmth and sunshine all summer long.
Why Seniors Are More Vulnerable To Extreme Heat
Heat waves and high temperatures have an effect on people of all ages, but for seniors specifically, heat stress can provoke health risks that are common for those aged 65 and older. As the body ages, it becomes more difficult to cope with sudden stresses, such as heat waves; it takes longer for the body to react to this temperature increase and naturally cool itself down than it does for a younger person.
In addition to this, common medications for seniors such as blood pressure and heart medication, diuretics, and tranquilizers can also affect how the body regulates its temperature and produces sweat, leading to an increased chance of overheating. Because of this, it's imperative that seniors understand and recognize signs of heat stress as well as learn ways to stay cool in extreme heat.
Signs of Heat Stress
During a heat wave or when outside in the hot sun, it's important for seniors to be aware of the signs of heat stress and heat stroke in order to take precautions and react immediately as overheating can have severe, if not fatal, side effects. Here are some signs of heat stress to be on the lookout for:
Faintness or dizziness

A lack of sweat produced or profusely sweating in extremely hot weather

Dry, flushed skin

Extreme pulse rates - strong and rapid or slow and weak
A change in behaviour - feeling confused or agitated

A body temperature of over 40°
How Seniors Can Stay Safe In The Heat
To lower the risk of overheating in hot temperatures, it's best for seniors to take precaution and practice ways to keep the body cool. Here are seven tips on how a senior can regulate their body temperature and stay safe during a heat wave:
Stay hydrated! Drink plenty of liquids that will hydrate and refresh the body such as water, fruit juices or coconut water. To avoid dehydration, keep away from diuretic drinks like alcohol and coffee that work to expel water from the body.
It's important for the elderly to keep their energy up in the heat, so eating consistent, nutritious meals is essential in hot conditions. Heart To Home Meals makes it easy and convenient for seniors to have quick access to delicious, well-balanced meals without spending long periods of time cooking by the open stove or running to the grocery store in the hot weather, both of which can increase body temperatures. Take a look at some of our mouth-watering meals HERE.
Keep your home and surroundings as cool as possible by investing in portable fans that can help to keep the air moving and speed up the body's cooling process. If an air conditioning unit or fan is not available, opening windows at night can also work to circulate the air and provide a cool breeze. During the day, closing window blinds, shades, and curtains can also help to keep the home cool by blocking the sun's rays and limiting heat transmission.
Dress for the heat. Keep layers light and consider natural, looser knit fabrics that breathe well like cotton or linen to limit the amount of body heat being trapped.
If you do have to be outside, staying in the shade is imperative to keeping cool during a heat wave. Consider wearing a hat or using an umbrella to block the sun from your face and body when shade is not available.
Avoid exercise or other strenuous activities outdoors (or indoors when A/C is not available) to keep the body from overworking itself and increasing its core temperature.
If your home becomes too warm, consider visiting a public indoor space with air conditioning like a shopping mall, coffee shop, or library to cool off during the day.
So, with the Dog Days of Summer here, you'll now, with these cooling tips and tricks, be prepared to safely and comfortably withstand the heat!