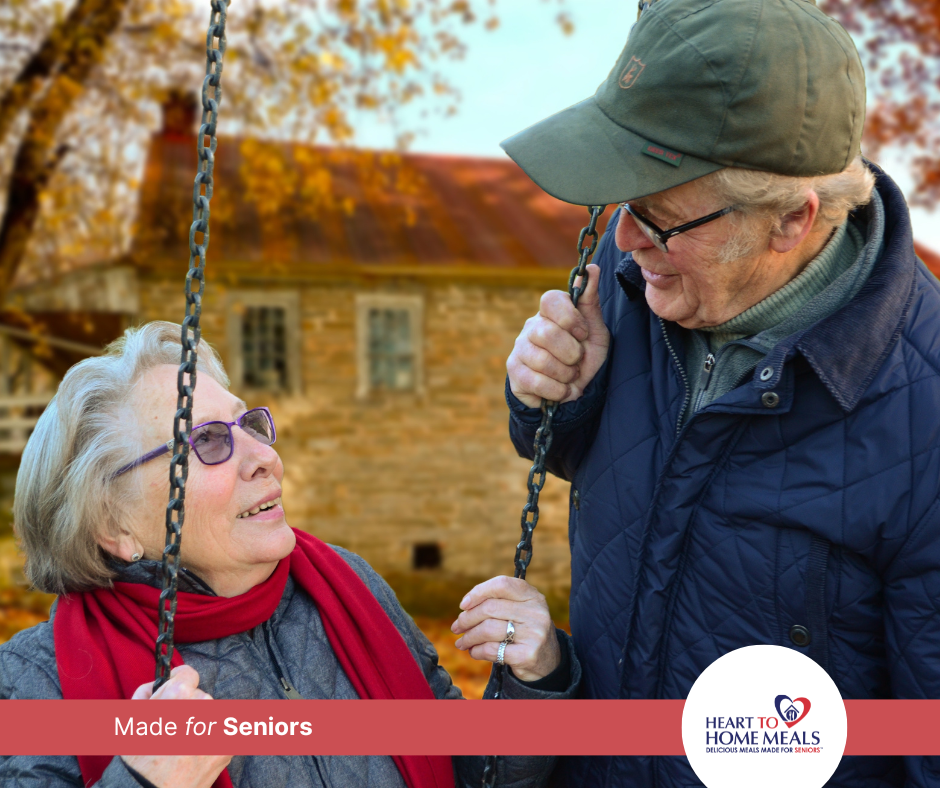 Every year on October 1st, Canada and the rest of the world celebrates the International Day of Older Persons. Since 1990, this United Nations (UN)-organized event takes a look at an aspect of aging, and brings awareness and support to a specific cause. In 2021, this was about aging with health around the world, even in places where Senior healthcare has traditionally gone under-acknowledged.
This year, the theme is one that many of you may be familiar with: Resilience. In the past few years, many of us have had to exercise a great deal of resilience with the turbulence caused by a global pandemic. While every age group was affected, no demographic was impacted more than senior citizens. Now, on this International Day of Older Persons, we can celebrate those who demonstrated and continue to demonstrate exceptional resilience during tough times.
In particular, the UN wants to shed light on the resilience employed by older women, who face particular challenges given global inequalities that discriminate against both age and gender. Here's what you need to know about this years International Day of Older Persons:
Lifting the "Veil of Invisibility"
For many seniors, and in particular women, a proverbial veil of invisibility hangs over them, obscuring their value to society, their opinions, and ultimately their dignity. There are many negative associations with aging, including reduced agency and cognitive impairment, that reduce the importance of Seniors in the eyes of many people. These negative stereotypes mean that Seniors increasingly have to exercise resilience to have their voices heard.
This veil of invisibility disproportionately affects women, who have traditionally and continue to face gender discrimination around the world. In many ways, the same disenfranchisement faced by Seniors impacts women of all ages. For older women, this is greatly magnified.
A major part of raising awareness about "resilience" on this day of observance means taking a look at why seniors need to be so resilient. What can change in our attitudes towards older people so that they don't have to fight so hard to have agency and live with dignity? A good start is looking at Seniors who define the courage and success of their demographic.
4 Older Women Who Inspire Resilience
1. Grandma Moses: Anna Mary Robertson Moses may have been her name, but everyone remembers her fondly as "Grandma". When her passion for embroidery became too difficult due to arthritis at the age of 76, Grandma Moses took up painting – and continued to do so until her death at the age of 101. In the quarter decade of her art career, Grandma Moses created over 1000 pieces, beloved around the world. New York Governor Nelson Rockefeller said that there was "no more renowned artist in the entire country."
Grandma Moses is an inspiration for many reasons, but none more so than the courage to try (and succeed) at something new at an age where the expectation is that the best in their life had come and gone. Instead, Grandma Moses proved that even in old age, the ability to learn, inspire and create beauty can continue for decades.
2. Jacqueline Murdock: Perhaps the prime example of never giving up on your dreams, Jacqueline Murdock always dreamed of becoming a fashion model. Unfortunately she grew up in a time when women of colour like herself were profoundly unrepresented in the fashion industry. But as a shining example of resilience, Jacqueline persisted in her goal, and at the age of 82 was the star of the 2012 Lanvin fall collection.
Following her modeling debut, Jacqueline became a fashion icon in her own right, featured nearly constantly on blogs, magazines and fashion outlets who wanted to tap into her refined look, decades in the making.
3. Ernestine Shepherd: When most people think of octogenarians (or women for that matter), they're not considering powerful muscles. Ernestine Shepherd sets an example that proves them wrong. In her 50s, Ernestine decided it was time to lose weight. Her fitness journey took her from aerobics, to a personal trainer, and eventually to competitive body building where she went on to win her first competition at the age of 71.
Now retired from bodybuilding, Ernestine continues to lead senior fitness classes at the age of 84, and has run 9 marathons as a senior. Her impressive physique was even featured in a 2020 Beyonce music video!
4. Dr. Ruth: Dealing with subjects like sexuality takes someone sensitive and insightful – and Dr. Ruth Westheimer was just the person for the job. A survivor of the holocause, Dr. Ruth began her media career in radio at the age of 52 with her show Sexually Speaking. Dr. Ruth spent the ensuing decades answering questions and educating her American listeners about their sexuality and health.
Now in her 90s, Ruth continues to be an important cultural figure, giving commencement speeches and educating youth about the holocause.
Resilience is Only a Step Towards Acceptance
While we can be inspired by resilient older persons, it's important to imagine a world where the amazing potential of seniors is universally recognized. This International Day of Older Persons is a great opportunity to remember that, and take a big step towards acceptance – something we're all about supporting at Heart to Home Meals.