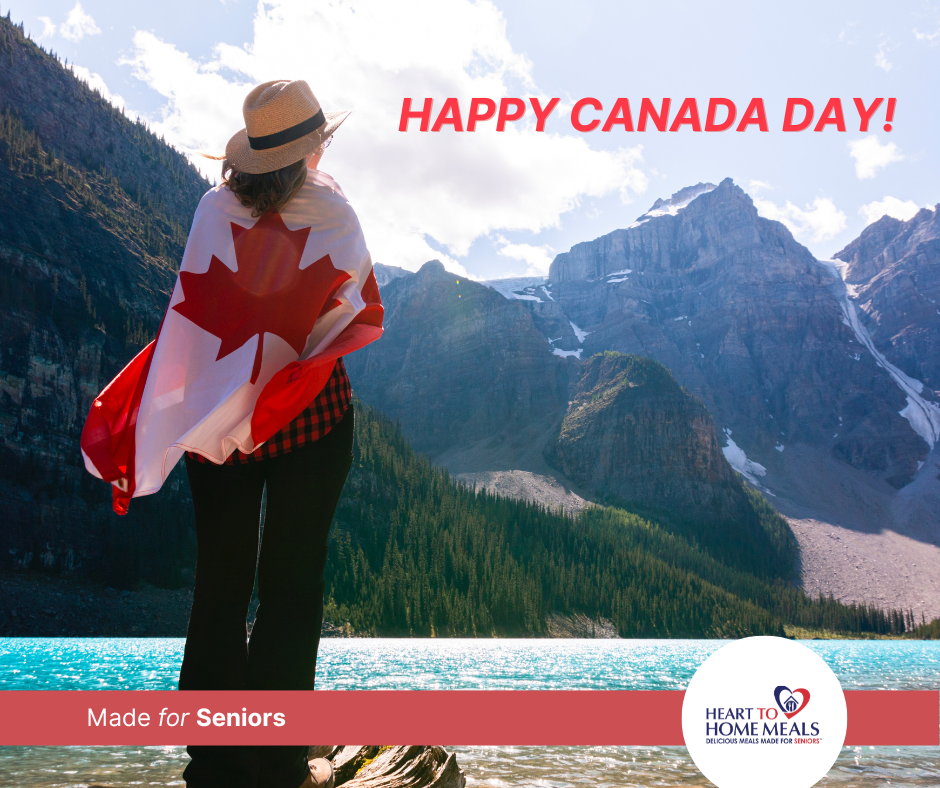 How can you measure the quality of living in any given country? There are many obvious statistics like economic factors, health care spending and education, but none of them paint a comprehensive picture. That's why the Organisation for Economic Co-operation and Development (OECD) takes a look at both objective factors and subjective survey responses to take a more in-depth look at how nice it is to live somewhere in their Better Life Index.
Based in Paris, France and founded in 1961, OECD assesses its 38 member countries and looks at where areas that impact quality of life can be improved and where they are excelling. This helps inform both government and citizens, and gives them a point of reference to strive for in the event certain areas fail to meet global expectations.
The good news for Canadians? All factors considered, we're very near the top of the heap – far outpacing our North American neighbors, and edging out some other tough competition from developed countries around the world. This Canada Day is the perfect time to celebrate our strengths, and also take a look at areas we could stand to improve.
Canadians Have a Long Life Expectancy
This is always a top area of focus when assessing a country's quality of life. According to OECD, this statistic often correlates extremely closely with the amount of money spent by a country on healthcare – but it's also influenced by a number of other factors.
Of countries looked at by OECD, the average lifespan is 81. Canadians will on average exceed that life expectancy by a year, with an average life expectancy just over 82 years (this of course being a national average which varies by location and other factors). In comparison, Americans can expect to only live 79 years on average, and Mexicans just 75.
In addition to healthcare access, living standards, environmental care, lifestyle and access to education are factors that influence life expectancy. Canada tends to achieve high marks on all of these, compared to the OECD average.
Education is Very Accessible for Most Canadians
As the OECD report states: "A well-educated and well-trained population is essential for a country's social and economic well-being." This bodes well for Canada, which consistently ranks among the top of OECD countries in a variety of educational statistics
For instance, 92% of Canadian adults between ages 25 and 64 have completed upper secondary education, far exceeding the OECD average of 79%. The report doesn't just rely on graduation statistics either – it measures the quality of education by gauging how comprehensive an understanding students had of their field of study. The good news? Canadians far exceeded the average, and even exceeded our American neighbors to the south.
We Top the List for Air Quality and Water Access
For very good reason, the environment is a top area of focus when assessing a country's living standards. And while Canada is far from perfect in its environmental stewardship, we can take pride in our air quality and clean water accessibility.
One way to evaluate the cleanliness of air is to measure how many micrograms of "particulate matter" per cubic meter of air there is. Anything over 10 is considered harmful in the long term, and unfortunately the OECD average is 14. Luckily for Canadians, our air quality is about 7 micrograms per cubic meter, half the average. Of course that varies from the countryside to city centers, but it still means we can breathe easier than other countries.
Access to clean water has been a bit controversial in Canada. Some indigenous reservations have been without clean water for years – definitely an area our country could improve. However, 90% of Canadians report being satisfied with the quality of water they have access to, higher than the OECD average.
Canadian Housing Ranks #1 For "Rooms Per Person"
Anyone in Canada who pays rent in a big city or has been following the real estate market knows that housing can be very expensive for some Canadians. But while the cost is high and in many cases rising, the outcome is that the vast majority of people who live here have more space than they do elsewhere in the world.
On average, Canadians have access to 2.6 rooms per person, which is far higher than the 1.7 average reported by OECD, and puts us solidly at #1 globally. As they say, "Housing should offer a place to sleep and rest where people feel safe and have privacy and personal space; somewhere they can raise a family." More rooms generally translates to a higher quality of living situation for inhabitants. Additionally, over 98% of Canadians report having access to indoor, private bathroom space which also exceeds the OECD average.
Celebrating Our Successes on Canada Day
It's very easy to be critical of the country you live in. Sometimes, focusing on areas of improvement means we can't appreciate the successes we're able to enjoy. Luckily, with reports like the Better Life Index, we can take a minute to celebrate the life we are able to enjoy.
As Canadians, we have the privilege of topping the list in most areas of consideration. And there's no better occasion than the 155th birthday of our country to take a moment to celebrate that.
And at Heart to Home Meals, we believe that life is also made better when you have access to delicious, nutritious meals that are good for your body, and something to look forward to any time of the year. Check out our latest menu, and see what meals you can look forward to!