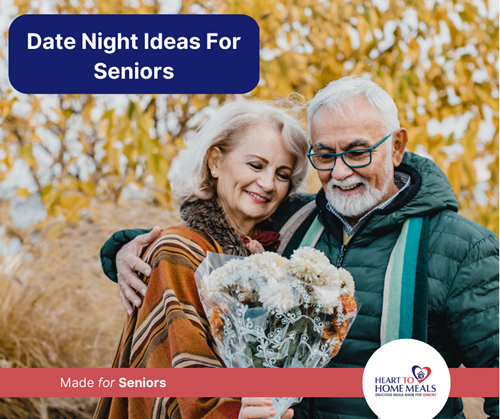 Valentine's Day is one of the few times a year we have a formal opportunity to really express the magic of romantic love. While teenagers experiencing first love or newlyweds sealing the deal might grab a lot of attention in films and TV, the significance of romantic love in our senior years has a special importance.

For many, this is a love that has endured the test of time and thrived over decades. For some, it's meeting a new and special partner in their years of maturity. Either way, Valentine's Day is the perfect opportunity to celebrate the romance shared between you and your special someone.

It's also a great time to plan a special date night! For seniors, this doesn't always have to be a crowded restaurant or a busy nightclub. Some with mobility issues might want to celebrate love a little closer to home. No matter your preferences, here's a list of Valentine's Day date night ideas to consider!
Going Out for Valentine's Day
If you're looking for a night on the town, consider one of the following ideas:
Go dancing. Dancing is a fun and romantic way to spend time with your partner, and it's also a great form of exercise. Many community centers offer dance classes for seniors, or you can find a local dance school that offers classes for older adults.

Have a spa day. Many spas offer senior discounts or special packages for older adults. From having a nice sweat in the sauna (please be sure consult with your doctor) to enjoying a couples massage, spas are a great way to spend time together while relaxing and unwinding. Ever tried a pedicure? A Valentine's spa trip might be the perfect occasion to try a treatment you haven't experienced before!

Go to a concert or theater show. Many communities have local theater companies or music groups that perform regularly, and tickets are usually affordable. This can be a great way to enjoy a night out together and take in some live entertainment.

Volunteer together. Volunteering is a great way to give back to the community and make a difference. Many organizations are looking for volunteers of all ages, and it can be a great way to bond with your partner while doing something good for others.

Try something new. This could be anything from taking a pottery class to learning a new language. Trying something new together can be a great way to bond and create new memories. Plus, as we've written about before, experiencing new things is a great way to keep your mind sharp. For those who enjoy a glass of wine, consider a wine and paint event, a popular activity in many cities.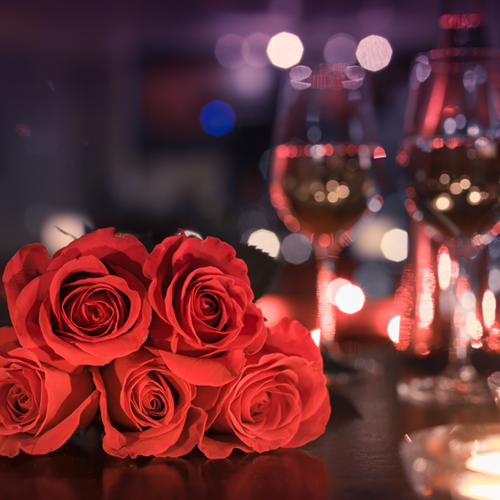 Staying In for Valentine's Day
For those with mobility issues, or simply those who don't want to brave the February cold, here are a few date-night ideas to consider for staying at home:

A movie night in. Cuddled up on the couch with a romantic movie is a classic way to spend Valentine's Day. You can also make it more special by having a themed movie night, such as a movie from the year you got married or a movie that you both love from years gone by.

Valentine's Day game night. Whether you're into card games, board games, or video games, playing games together can be a fun and competitive way to spend Valentine's Day. If you've got couple friends, a game night could be the perfect opportunity for a double date night (just make sure the Monopoly doesn't get too heated!).

A spa day at home. You don't have to leave your home to enjoy a spa day. Treat yourselves to a relaxing spa day with massages, face masks, and other pampering activities. A quick online search can teach you how to create an at-home spa experience with items you probably already have in your bathroom!

Try a romantic home-cooked dinner. Cooking together is a great way to spend quality time together, and it's also an opportunity to try new recipes and learn new cooking skills. If you have mobility issues, you can still enjoy a romantic dinner at home by ordering in or enjoying Heart to Home Meals.

Take a virtual tour of a museum or art gallery. Many museums and art galleries now offer virtual tours, allowing you to explore from the comfort of your own home. This is a great option for those who have mobility issues and can't visit in person.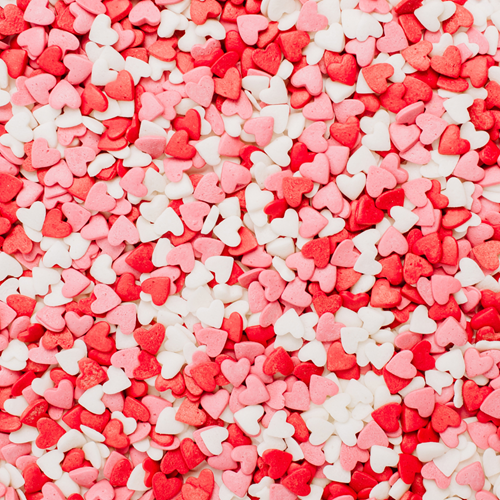 Celebrating Valentine's Day with Your Special Someone
These are just a few examples of Valentine's Day date ideas for seniors, but the possibilities are endless. The most important thing is to spend quality time together and make memories while you celebrate the old ones.
Valentine's Day is a special day for couples to celebrate their love and affection for each other. There are many options for seniors, including options for those with mobility issues, to make the day memorable. Whether you prefer a romantic night on the town or a special date night at home, we hope this Valentine's Day is extra special!