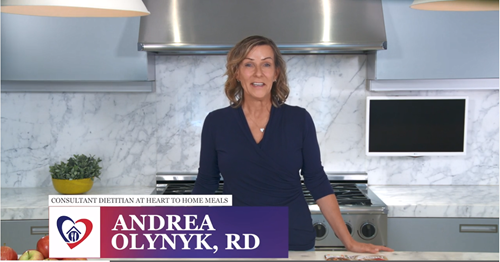 Do you have any questions regarding senior nutrition? What does a healthy diet look like for seniors? How many servings of fruits and vegetables should you have per day?
Maintaining a balanced and nutritious diet is critical due to the impact food intake has on our health. We want to do our part to make it easier for you to stay healthy by answering questions about all things nutrition.
Over the next 11 weeks Heart to Home Meals' Consultant Dietitian Andrea Olynyk will answer some of your most commonly asked questions about Senior Nutrition.
Watch the first video in the series HERE
Be sure to "FOLLOW" and "LIKE" us on Facebook to stay up to date on all the videos!