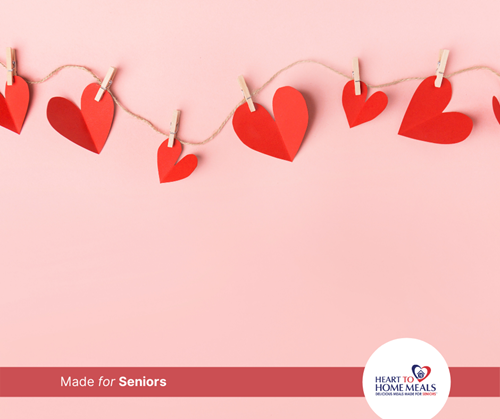 Celebrating love hardly requires a particular day. As all good romantic partners know, love is something that requires nurturing, patience, commitment and compromise, every day. But on Valentine's Day, we can still take a moment to think about shining examples of the partners in history who so beautifully demonstrated the virtues of love.
Last year, we shared examples of five special pairs of companions who demonstrated true romance and love, and whose stories have stood the test of time. Luckily, there are many more examples of historically significant love stories, and this year for Valentine's Day, we're thrilled to share with you five more partners who demonstrated this true love.
Mary and Percy Shelley
Very few love stories begin in a graveyard, but for the author of Frankenstein, what could be more appropriate? Mary and Percy Shelley accepted scandal and judgment when they eloped together while Percy was still married. Mary declared her love for Percy beside her mother's gravestone, and the couple soon fled England for Europe.
Before they were even officially married, Mary referred to herself as "Mary Shelley," declaring to the world her commitment to Percy. The couple raised a son together, until Percy tragically died in a boating accident.
With the graveyard romance and tragedy in their life, Mary and Percy are remembered as one of the most famous (albeit gothic) love stories in history.
Annie Oakley and Fred Butler
You know a love story's going to start with a bang when it involves old-west style sharp shooting. Annie and Frank met at a shooting competition and were married soon after. Frank had his own sharp shooting act at the time, but when his partner got sick Annie filled in which was the beginning of a legendary partnership.
Annie's talent with a gun was famous around the world, with her and Frank pulling off incredible feats of marksmanship together. Annie soon became the star of the show, and Frank was only too happy to step back and let the love of his life take centre stage while he managed her and assisted her with her various stunts.
They were married for 50 years, and lived all around the United States, before Annie died at the age of 66. Fred was so distraught with the loss of Annie, that he refused to eat and eventually died 10 days later, so he could be buried right beside her.
Rachel and Jackie Robinson
Jackie Robinson will always be remembered as one of history's most courageous and inspiring sports icons, as the first African American to play professional baseball. He endured racism and exclusion, but he would be the first to admit that he couldn't have done it without the love and support of his wife Rachel.
She said about her husband: "My most profound instinct as Jack's wife was to protect him – an impossible task. I could, however, be a consistent presence to witness and validate the realities, love him without reservation, share his thoughts and miseries, discover with him the humor in the ridiculous behavior against us, and, most of all help maintain our fighting spirit."
Together, Rachel and Jackie raised a family together, provided their children a safe haven, and built Jackie's legendary career which paved the way for so many others.
Elizabeth Barret and Robert Browning
Elizabeth Barret was a rich, talented poet who lived a secluded and sickly life in her father's mansion. Robert Browning was a bank clerk who aspired to poetry, but his work was met with little more than harsh criticism -- harsh, except for Elizabeth Browning who publicly defended his poetry, leading to a written correspondence between the two.
What started out as pen pals grew into a heated romance. Elizabeth was nearly a decade older than Robert, and her father disapproved of their union. Elizabeth had to choose -- riches and her father, or a chance at true love with Robert. She chose love, and eloped, never to see or speak to her father again.
Elizabeth's health improved while living with Robert, and they worked together on his poetry, greatly improving his craft. Eventually Elizabeth's ill health returned and she passed away in her 60s, but not before Robert had become a famous poet in his own right.
Clementine/Winston Churchill
Winston Churchill is remembered as one of history's most notable figures. His ability to lead and inspire are among his most valued qualities -- but he was also a stubborn and brash man. It would take a special partner to endure the rougher parts and bring out the virtues, and Clementine Churchill was just such a person.
It wasn't love at first sight though -- the first time Clementine and Winston met, she is said to have remarked that he just stared at her, which she found "gauche." But after their second, the spark was lit, and Clementine ended up leaving her fiancé of the time for the ambitious 29 year old Winston.
What followed was a 57 year long marriage marked by WWII and Winston's two terms as Prime Minister. In spite of all their ups and downs, Winston said about Clementine, ""My most brilliant achievement was my ability to be able to persuade my wife to marry me."
------
With Valentine's Day right around the corner, there's no better time to celebrate romantic love. Throughout history, there have been many examples of this wonderful partnership, and we hope you've enjoyed reading about some of our favourites.
Do you have questions about senior nutrition? Download our FREE eBook to learn more: Click here to Download NOW!
Dont forget to "Follow" and "Like" us on Facebook