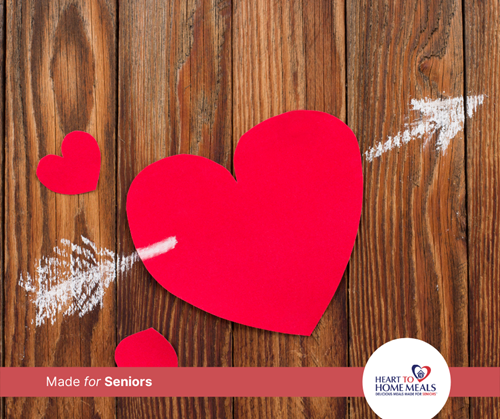 It's that time of year again – chocolates for sale in conspicuously heart-shaped boxes, pinks and reds decorating many a shop front. It's nearly Valentine's Day, which is a perfect day to consider the loves in our lives. While Christmas may be filled with the love of family and friends, Valentine's Day is special because it celebrates an incredibly special kind of affection – romantic love.
As anyone who has had a long-term partner knows, there's more to this special bond than flowers and chocolates one day a year. Commitment to romantic love is an every-single-day event, with much more in the way of doing dishes and emotional support than in reading romantic poetry.
But that's what makes Valentine's Day so special – it gives us an opportunity to take pause and really think about what makes romantic love such a wonderful thing. There are plenty of examples we can turn to throughout history where couples loved each other in a deep, respectful and passionate way. Here are some more of our favourite love stories from throughout history.
Lucille Ball and Desi Arnaz
Anyone who's had to spend time apart from their loved one knows how difficult it can be. For busy show business personalities like Lucille Ball and Desi Arnaz, it became unbearable. Lucille was a successful comedian and television personality and Desi a well-known bandleader, frequently on tour. Frustrated with time apart, they decided to create their own project – which became the smash hit I Love Lucy.
While the success of the show may seem inevitable now, it was an uphill battle for the legendary couple. Mainly, producers were skeptical about having Desi, who was Cuban, play alongside Lucy instead of an Anglo-Saxon man, which would have been typical of the era. But Lucille demanded it, and eventually the studio relented, leading to the iconic and first portrayal of an inter-racial couple on television. 
While Desi and Lucille had a tumultuous marriage, their love for each other remained strong even after separation, and they remained close to each other for the rest of their lives. 
Duke and Duchess of Windsor
Would you give up being royalty for love? In perhaps one of the most dramatic acts of romantic love ever, King Edward VIII decided to abdicate the throne to be with, in his words, "the woman I love." That woman was Wallis Simpson, an American socialite who had already been married twice previously, causing a scandal (and nearly a constitutional crisis) in the UK.
Despite all odds, the couple were determined to be together, even if it meant Edward could no longer be King. After stepping down, the couple was soon married and spent the rest of their lives together until Edward's death. Despite pressure from the royal family, the British government and the media, their love persisted.
Pierre and Marie Curie
For much of history, science was (incorrectly) considered a man-only discipline. Luckily, there existed pioneers like Marie Curie (born Maria Skłodowska) who challenged these conventions, supported by her loving husband Pierre.
They met at school during one of Pierre's thesis defenses. Despite being a woman, Marie's talent for science was such that she was encouraged in her higher education and was invited to watch Pierre defend his work. When Marie first saw him, she thought, "I noticed the serious and gentle expression of his face, as well as a certain abandonment of his attitude which suggested the nature of a dreamer absorbed in his reflections." They would soon be sharing and building his dreams together.
Working together, Pierre and Marie were instrumental in the discovery of radiation. This work would eventually lead to a Nobel Prize – originally it was only going to be awarded to Pierre (a woman had never won before) but he insisted Marie be recognized for her work as well. Together, they were the first married couple ever to receive a Nobel Prize, and Marie became the first woman to be recognized. She would win another before her death.
Their support of each other and dazzling scientific partnership continues to inspire couples today.
Katherine Hepburn and Spencer Tracy
Being a Hollywood couple is rarely an easy task. Busy schedules, combined with competing projects (and egos) can often lead to relationships fraught with challenges. But for two of Hollywood's brightest stars of their era, Spencer Tracy and Katherine Hepburn showed that deep and continued romantic love was not only possible but could be celebrated in their work.
While they never married, Tracy and Hepburn maintained a devoted 26 year long relationship and acted alongside each other in nine films, where their romantic chemistry was praised by critics and audiences alike. Their last film together, Guess Who's Coming to Dinner is considered a milestone in racial progressiveness. 
Despite their profound love for each other, their romance was not without its struggles. Tracy was an alcoholic and experienced several relapses in his time with Hepburn. But together they were able to overcome these struggles and continued to define love both onscreen and off. 
Grace Kelly and Prince Rainer
The courtship and eventual marriage of legendary actress Grace Kelly to Prince Rainer of Monaco is reminiscent of a modern-day fairy tale, with true love underpinning the whole story. Meeting at Cannes film festival in 1955, Kelly and Rainer began a year-long courtship that was described as having "a good deal of rational appraisal on both sides' ' – in other words, they did not leap into anything too hastily. 
Their wedding in 1956 defined glamour when it happened. Over 30 million people viewed the ceremony on television, and the media went over every detail, especially Kelly's wedding dress which took 36 dressmakers over six weeks to complete. 
Despite her success and stardom as an actress Kelly decided to stop acting so she could focus full time on her duties as a Princess of Monaco. Prince Rainer and Kelly remained married until her untimely death in 1982. While the Prince didn't pass himself for over two decades after, he never remarried – Grace Kelly was truly his one true love.
-------------
There is no better time than Valentine's Day to celebrate the romantic love in your life. We hope these stories of timeless romances continue to inspire and make this Valentine's Day even more special this year.